CBL Electric Vehicles
Commercial Electric Vehicles, Servicing, Repairs & Conversions, UK
As fuel prices rise and more and more individuals businesses take environmental concerns into account, commercial electric vehicles are becoming more and more popular. But choosing the right vehicle for your needs, and keeping it working at full efficiency can be a difficult task for a beginner.
That's why so many people turn to CBL Electric Vehicles for advice and assistance.
Established in January 1978, we're the UK's electric vehicle experts, and can advise you on anything from buying an electric vehicle through to converting your 7.5 tonne commercial vehicle to run on electrical power.
We also have a full catalogue of spare parts on hand, and our electric vehicle experts can repair and service your vehicles quickly, efficiently and at an unbeatable price.
Emergency Services
CBL Electric Vehicles also offer a full emergency callout service. So if you're having a problem with your electric vehicle at any time of the day or night, give us a call on 01993 850 025.
Enquiries
To make an enquiry, call our electric vehicle experts now on 01993 850 025, or get in touch through our website enquiry form.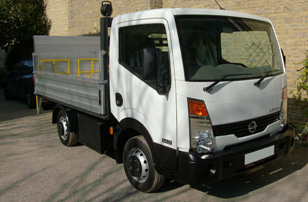 Our Services
Sale of Commercial Electric Vehicles
New & Used Commercial Electric Vehicles
Design and Build Bespoke Vehicles
Repairs
Maintenance
New Parts
Spare Parts
Vehicle Conversions